Gingerbread men are a fun gift for kids, and you can make them yourself, too! This craft is a fun way to spend a day with the family. 
These Gingerbread Man decorations are really easy to make, and kids love them. They're perfect to make just in time for the holidays!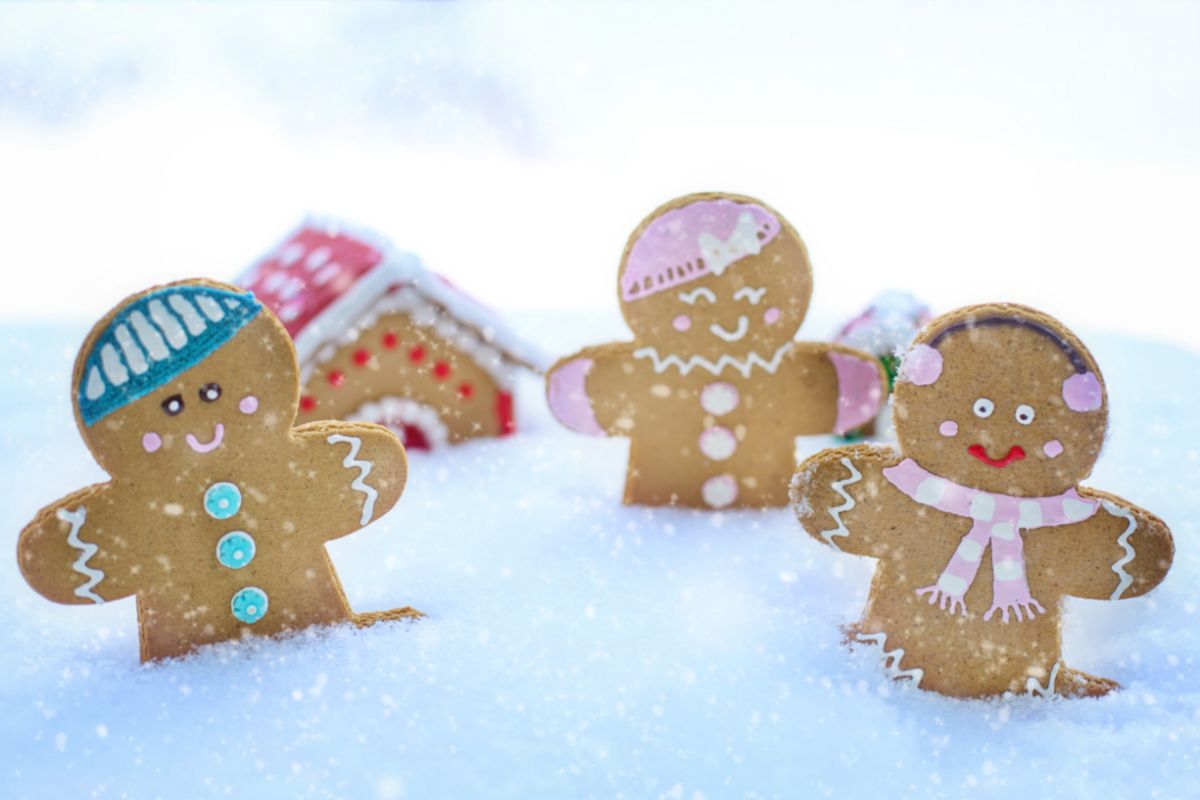 This guide will cover how you can make them in a few simple steps and also some of the best tips to make them look their best. Follow the steps carefully and you will have the best decorations for Christmas this year. 
Cardboard Gingerbread Men 
This decoration will look like an actual gingerbread man cookie by the time you are finished. You will be using very few materials to create this decoration and it is more about getting the shape right, so you can decorate them how you like afterward. 
This is also great for recycling materials you already have in your home. The possibilities for a project like this are endless and you can make them exactly how you want them.
There is no specific way to decorate them, but this will give you a good idea of how to start and you can run with your imagination. 
Materials 
Cardboard – this will be used for the main base of your structure. 
Brown ink 
Three assorted buttons – for the decorations on the gingerbread man. 
Glitter glue and coarse crystal glitter – extra decorations to make it stand out and look very shiny. 
White pen 
Sequin trim – Christmassy decorations to make it more festive. 
Common crafting supplies: scissors, pencil, small paintbrush, mini glue dots 
The gingerbread man template – this will be used to make the perfect outline to cut your cardboard with. You want to have good shape so you can tell exactly what it is. 
Step By Step Guide 
This is an easy guide for you to follow which will outline the different steps you need to take to make your gingerbread men. Follow each step carefully for the best outcome. 
You can order your gingerbread men templates online or you can just print them out yourself. 
Place your template on some cardboard to draw the shape where you will be cutting it. 
When you have it drawn out, start to carefully cut around the markings to get your gingerbread man shape. You can always go back and touch it up to make the base sharper after. 
Now start to use your brown ink to draw around the edges of the gingerbread man. This will give him a more realistic look as a cookie. It will make the edges look like they have just come out of the oven. 
The white pen will now be used for the icing. Draw around the whole of the body and make a face. You will be using the white pen inside of the brown ink you have already used. 
Now you can add your buttons and glue dots down the middle. You can also add little glue dots around the wrists and other areas if you wish to add some sparkles and sequins to jazz him up. Use trim or ribbon for this section as well because it is more Christmas-themed. 
Now it is time to get the brush out to start the glitter glue process. You will need to make sure you are staying within the white lines you have drawn. Start at the feet and move your way upwards towards the neck. 
Once all of the glue has been applied, shake your glitter onto the glue, wait for it to stick, then you can shake the cardboard to get the excess off. This can definitely be one of the messy parts, so make sure you have something covering your surface and floor. 
Let him dry completely before displaying him on your tree.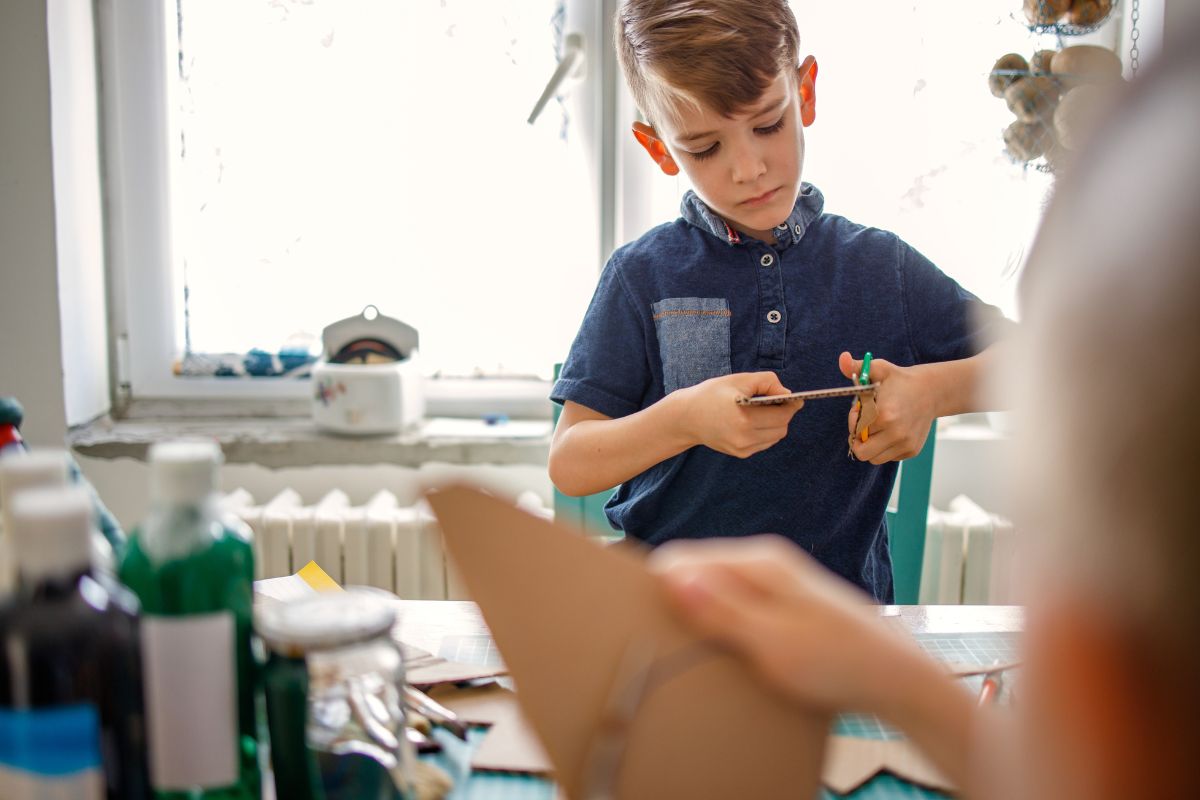 Things To Remember 
Once all of these steps are complete, you can place them where you want as decoration – just make sure they are dry first. 
You need to remember that he might look edible, but he definitely is not. The children might be tempted to take a bite! 
Another thing to take into consideration is how messy this project can be. This is fun, but the use of glue and glitter isn't always the best combination for children. Therefore, before you start, we recommend an old sheet over your surfaces and carpet. 
Glitter can literally go everywhere when in a child's hand and if you have more than one, it can be twice as messy. Sheets on carpets are the most important because glitter is an annoying material to remove completely. 
Conclusion 
Overall, this project is definitely one of the most simple tasks but comes with a lot of mess. It is not too fiddly for the children and you won't have to intervene too much apart from the cutting.
This is the type of activity that will make everyone happy and bring everyone together during the festive season. 
It does not need to stop at gingerbread men either. You can quite easily make Christmas trees, elves, and even Santa using these steps. You just take the same materials but cut the cardboard with different templates. 
If you're looking to save a bit of money this year and get the kids involved in something crafty, this could be the perfect option. It is also a great bonding activity that is affordable and funny. 
Hopefully, this guide has provided all the information you need to complete this project and has explained the steps as simply as possible. You will not need too many supplies for this and should hopefully have the majority at home already.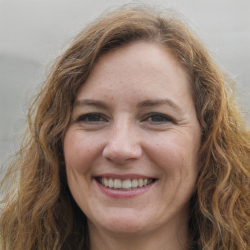 Latest posts by Adrianna Dune
(see all)