Names are perhaps one of the most important things for your child to learn when they're starting school. They need to be able to identify themselves as well as others around them, and learning names is the easiest way to do this. 
Their name is often the first thing that most kids will learn how to spell and write. If you want to help them get to grips with the letters and sounds used within their name, then you're in the right place.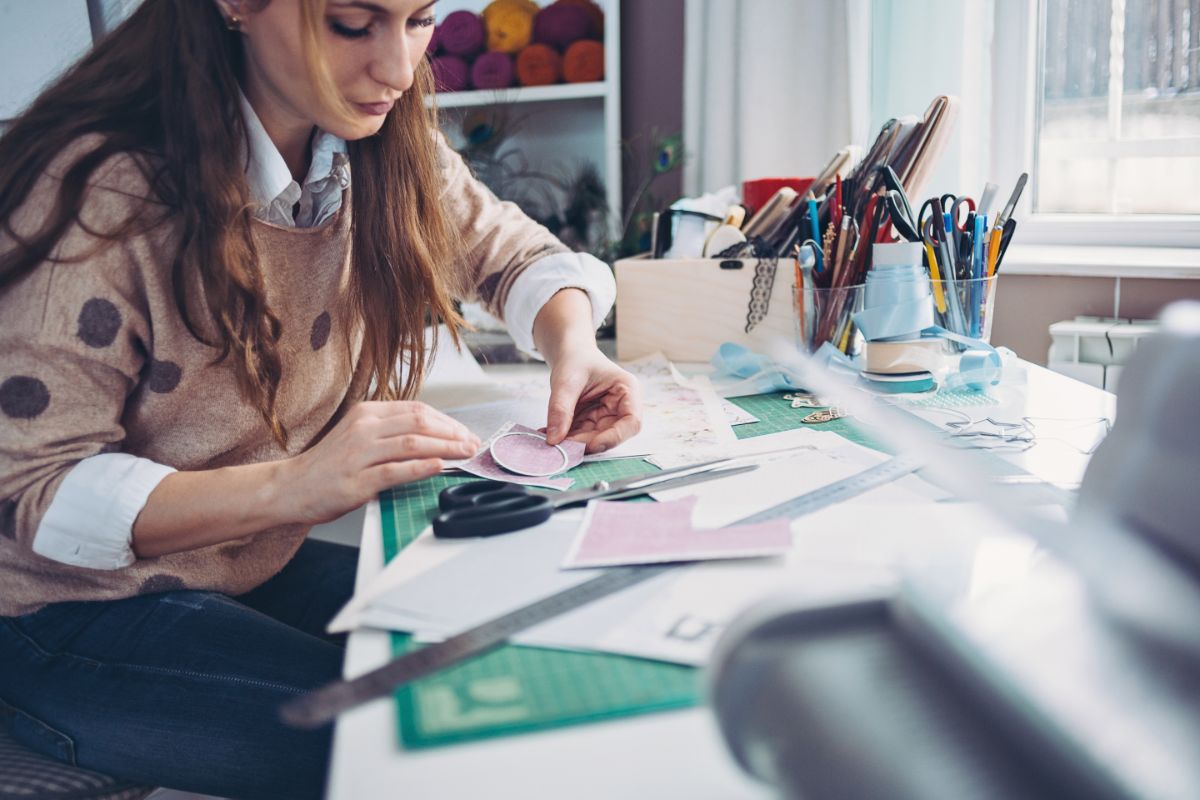 Today we're looking at five amazing name-learning crafts and activities that you can try right now. 
Name bracelets are an amazing idea for creating with little ones. Not only can they find and pick out the lettered beads themselves to spell their name, but they can wear them as a constant reminder of how to spell their name. 
All you need for this craft is some string, colored beads, lettered beads, and a tray to keep them in. Otherwise, you'll have beads all over the floor, and that doesn't sound like a fun clean up! 
Depending on how much practice your child has with letters, you might want to start out by only giving them the letters in their name. This way they won't get so overwhelmed by all of the letters, making it easier for them to spell their name. 
You can also use this craft as an opportunity to teach them about colors! 
Once they have laid out their beads on the table with their name spelled correctly, thread them onto a piece of string or elastic and tie them onto their wrist. 
They can then look at the bracelet and remind themselves of the letters that make up their name. That is – until they lose it! 
Name puzzles are super cute and you can use them again and again. All you're going to need is a few thick lolly pop sticks, access to a printer, and a picture that your little one will enjoy making. 
Some popular examples are of a family pet, your child's face, or of their favorite television character. 
Get on your computer and print out the picture you've chosen. Make sure that it's big enough to cover as many lolly pop sticks as letters in their name. 
For example, if their name was Albie, the picture would need to be big enough to fit on five lolly pop sticks. 
Use a pencil to trace light lines down the width of the image. Use a lolly pop stick to do this so that you get the segment size right. 
Cut down these lines. Now you should be left with the picture in as many pieces as there are letters in your child's name. 
Glue these onto the lollipop sticks so that there is a section left clear either at the top or bottom of the picture. Use a pen to write each letter of your child's name – one letter per lolly pop stick. 
Also remember to keep the sticks in order – you want the picture to be complete when the letters are in the correct order. 
Now let your child play with their new puzzle! Work through each letter, allowing them to figure out which goes where thanks to the helpful picture accompanying it. 
This activity is a really great learning tool for any child who learns by seeing! 
Next up we have a fun craft for your child to display proudly. Whether that be on their bedroom door, over their toybox, or on the fridge, they'll be able to look at this craft and practice reading and spelling their name repeatedly. 
What you'll need for this one is some colored card, white paper, scissors, glue, and gemstones. 
The preparation will be easier done without your child around, as cutting out letters can be rather fiddly! 
Use the white paper to cut out each letter of your child's name and stick them onto a banner made from the colored card. This can be as large as you want, but make sure that you don't make it too small for your child to learn with. 
Now empty some gemstones into a tray and add a layer of PVA glue to the white letters. This will dry clear, so don't worry about it ruining your banner! 
Encourage your child to go through each letter, adding gemstones to it how the letter would be written. You can trace the correct way of writing the letter with a pen before they start sticking gemstones onto it to make sure they fully understand. 
What you'll be left with is a colorful nameplate that will hopefully spark some memories in your child when they look at it. This should help them to understand the letters in their name as well as how they can be written with a pen of pencil.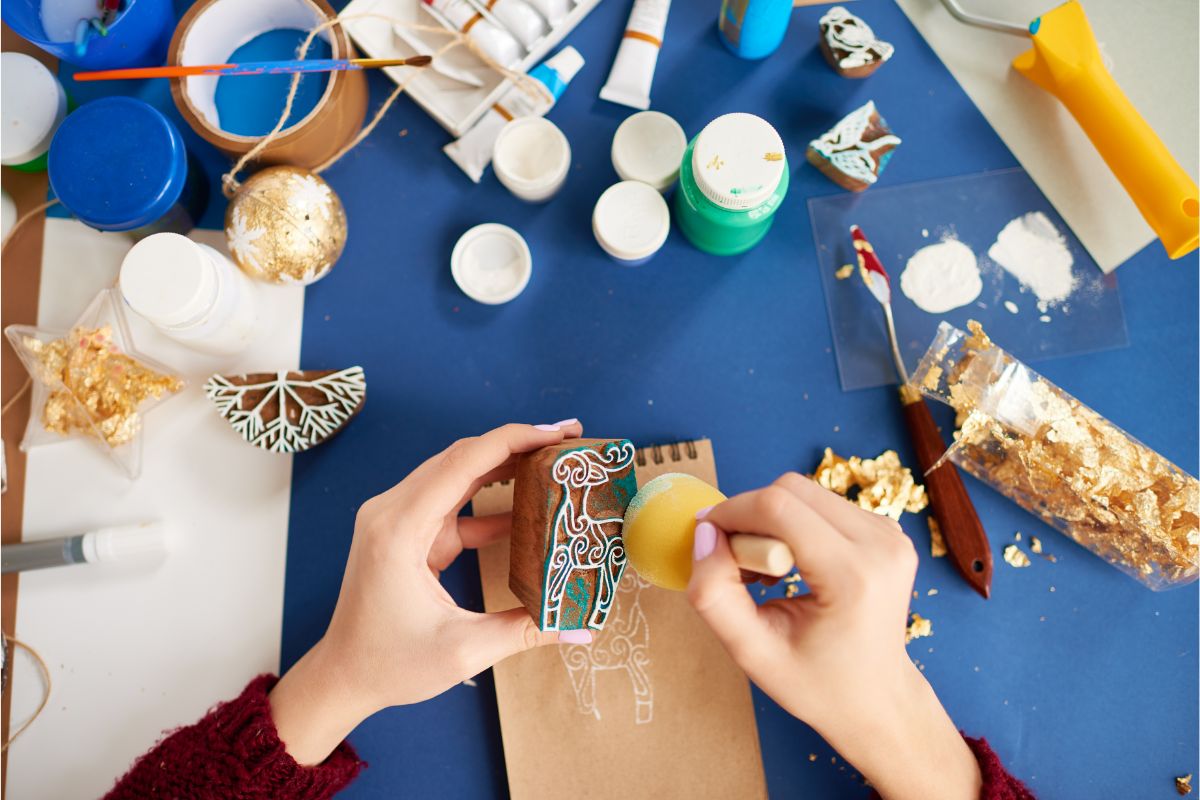 This is really the activity that keeps on giving! Something so simple as scavenging for nature items can keep your children learning and busy all day. You can turn this into a lesson about colors, nature, their name, and much more! 
All you'll need for this activity is a piece of card with your child's name written widely over it. This doesn't have to be fancy – just use a felt tip to write the name in block capitals. 
If you want to reuse this activity again and again, we suggest laminating the piece of card so that the natural pieces don't ruin it. 
Now take your child to their local park and allow them to explore, encouraging them to pick up pieces from nature and lining them up with the letters. 
Think sticks, twigs, leaves, fallen flower petals … There are endless options! 
Help your child write their name with things you find in nature so that they can get a better grasp on how letters are formed. 
The only thing with this activity is that you cannot take lots of things in nature home, as they will dry out and wither. But make sure that you take a picture of their name written with the pieces they scavenged to always remember the day.  
This next craft is quite similar to the outdoor scavenger hunt, but your child can keep this craft forever. They can keep it in their room or on their bedroom door to remind everyone of their space. 
In terms of supplies, this craft will be the easiest to supply for yet. All you need is a piece of white card, some colorful tissue paper, glue, and a black permanent marker. 
Write their name out in bubble writing on the white card. Make sure that it is large enough for them to read and stick pieces of tissue paper inside. 
Now get to ripping your tissue paper into lots of small pieces. You can either do this alone (it might be quicker!) or get your children to help you. This will also improve their fine motor skills, so it might be nice to get their help with this section of the preparation. 
Scrunch the tissue paper into small balls and put in a tray. If you're using more than one color of tissue paper, split them up into separate containers and use it as a lesson about colors! 
Spread a thin layer of PVA glue on the inside of the name and encourage your child to stick the balls of tissue paper inside the lines. Again, you can use a pencil to show them the correct way of writing to help them master how to write each letter. 
Are Name Learning Crafts Effective? 
Yes! Name learning crafts are so helpful for children just going into a new school year, or who are struggling to come to terms with letters and shapes. 
There are plenty of benefits to learning through crafting. It is an excellent way to manage self expression and big feelings. Crafting can also improve self esteem and confidence, as well as fine motor skills and patience. 
So, name learning crafts are much more effective than you might first think. 
They're also fun and more exciting than just repeating the process of writing letters over and over again. If your child is bored of writing their name, they are less likely to learn and retain the information!
You have to keep this activity fun to help them learn how to read and write their name quicker. 
Summary
Thank you for reading our article on five name learning crafts and activities. All of these options are fun and engaging for your child, and they can help them learn how to read and write their own name. 
There are plenty of other benefits to using these crafts and activities, such as learning colors, getting out in nature, and much more. 
What are you waiting for? Crack out the art supplies and have some educational fun!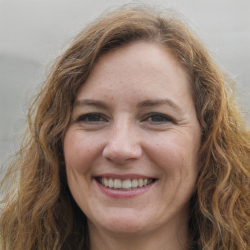 Latest posts by Adrianna Dune
(see all)