Christmas is an expensive time of year and decorations are a big part of that.  Not only do the ornaments that we hang on our trees make us think of Christmas, but they often also remind us of certain times in our lives.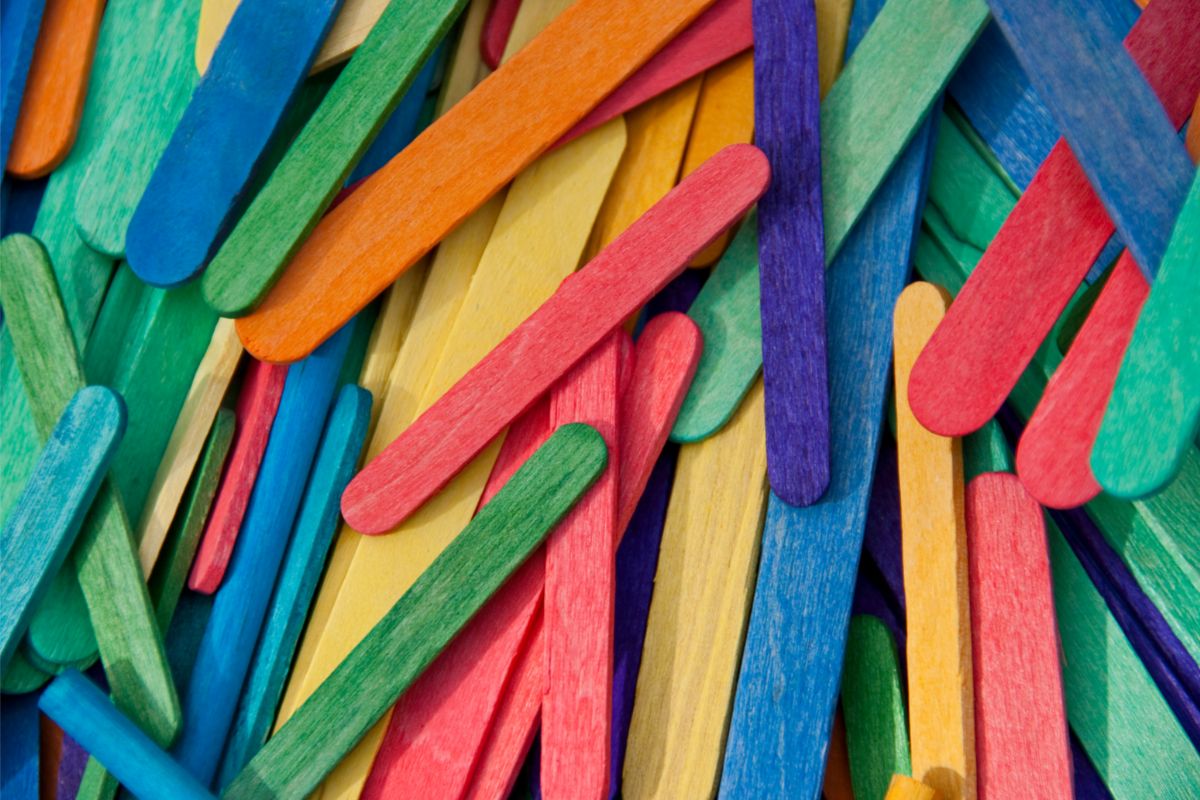 Christmas ornaments that have been collected throughout the years at different times and places can really help bring the magic of the holidays to your home.  
While you can buy ornaments with your little ones to commemorate their first, formative holidays, it can be a fun idea to make some simple ornaments that you can look back on in years to come. 
In this article, we will look at how to make simple, Christmas popsicle stick ornaments with your children. 
Materials
Although we are going to look at a few different ways to make popsicle stick Christmas ornaments, you are going to need similar materials for all the options. 
The main material that you need is going to be popsicle sticks.  It is possible to simply collect popsicle sticks throughout the year, however, this requires a lot of planning and often you can't get rid of all the stickiness. 
Therefore, it is best to purchase some from a craft store or online. 
You will also need some paints or markers to add some color to your ornaments, either is fine, or you can use a mixture of both.  You will also need some thin ribbon to hang your ornaments when they are finished. 
Glue will be needed to attach your sticks to each other.  Hot glue works best, however, white glue can also work if you want your kids to be able to do it. 
Some extra materials that you might need for some of these crafts include small pom poms, cotton wool, holiday patterned ribbon, and wooden or foam shapes such as stars and hearts.  
Let's start with a super simple craft that is suitable for children of any age and crafting ability.  These simple popsicle stick Santas are a great way to keep the kids entertained and happy on Christmas eve. 
They don't require a lot of work and can keep the kids out of trouble for a bit.  
For this craft, you will need markers, cotton wool, small pom poms, and white glue.  All you need to do is use the markers to create a cute little Santa on the popsicle stick. 
If you have young children, you can mark out the sections of Santa's hat, suit, and belt in pencil to give them a guide to stick to.  
Once the kids have finished coloring Santa on the sticks, you can make a beard from cotton wool (see also "How To Make A Cotton Swab Snowman Painting") and add pom poms to his hat and belt to add dimension.  Then simply attach some ribbon at the top so they can hang. 
If you have older kids or want to make your own ornaments yourself, these popsicle stick sled ornaments are the perfect holiday project. 
These are more complex than the Santas above and require cutting, filing, and gluing to create the right shape.  
Begin this craft by cutting a couple of popsicle sticks in half to create the cross pieces.  You will need a couple of halves per sled. 
If you want to, you can file the cut edge so that it is rounded like the other end.  If you don't want to round the edge, it is wise to file the edge anyway to remove any splinters. 
To make the deck of the sled, line up five popsicle sticks. Secure these in place by gluing one of the cross pieces near the front of the deck.  Repeat this directly on the other side with the other half popsicle cross piece.  
Next, add a couple of rails to the underside of the sled and allow everything to dry.  You can add the hanging ribbon through one of the natural gaps in the sled to avoid extra glue. 
You can decorate the sled or leave it plain depending on the aesthetic you prefer.  You can also choose to paint the sled pieces before you assemble them if you want to avoid any gaps in the paint.  
If the first ornaments are too simple, but the sled ornaments are too complicated, this could be the perfect method for you.  These popsicle sticks are more complex than just painting single sticks, but not as complex as building a sled.  
For these ornaments, all you need to do is glue popsicle sticks into simple but recognizable Christmas or winter shapes.  The most common shapes are a star, a Christmas tree, and a reindeer. 
You can decorate these ornaments with patterned ribbon, additional wooden or foam shapes, and paint.  If you are going to paint them, it can be a good idea to paint the sticks before you make the shapes to make it easier, but this isn't necessary. 
To make a christmas tree, all you need to do is make a triangle out of three popsicle sticks and add a star shape onto the top.  You can add ribbon to create the look of tinsel or popcorn decorations. 
The star shape is made of only five popsicle sticks all glued together in the shape that you would draw a star on paper.  Finally, the reindeer is just another triangle with the point facing down with additional shapes for the ears, eyes, and nose. 
Top Tips
To get the most uniform look from painted ornaments it is a good idea to paint the popsicle sticks before you glue them into their desired shape. 
This way, you can cover the entire stick and not be left with bits of plain wood visible.  However, this can be less fun for young children and isn't completely necessary.
Final Thoughts
There are lots of different ways to make Christmas popsicle stick ornaments. 
Whether you are super crafty and make a full sled ornament or you just want your kids to be able to paint and color Santa on a stick, this is a great way to make crafty Christmas memories.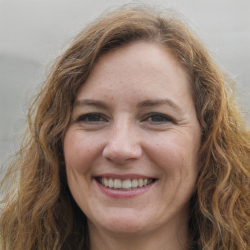 Latest posts by Adrianna Dune
(see all)