If you want to make some gingerbread dough that both feels and smells delicious, then we've got the perfect recipe for you.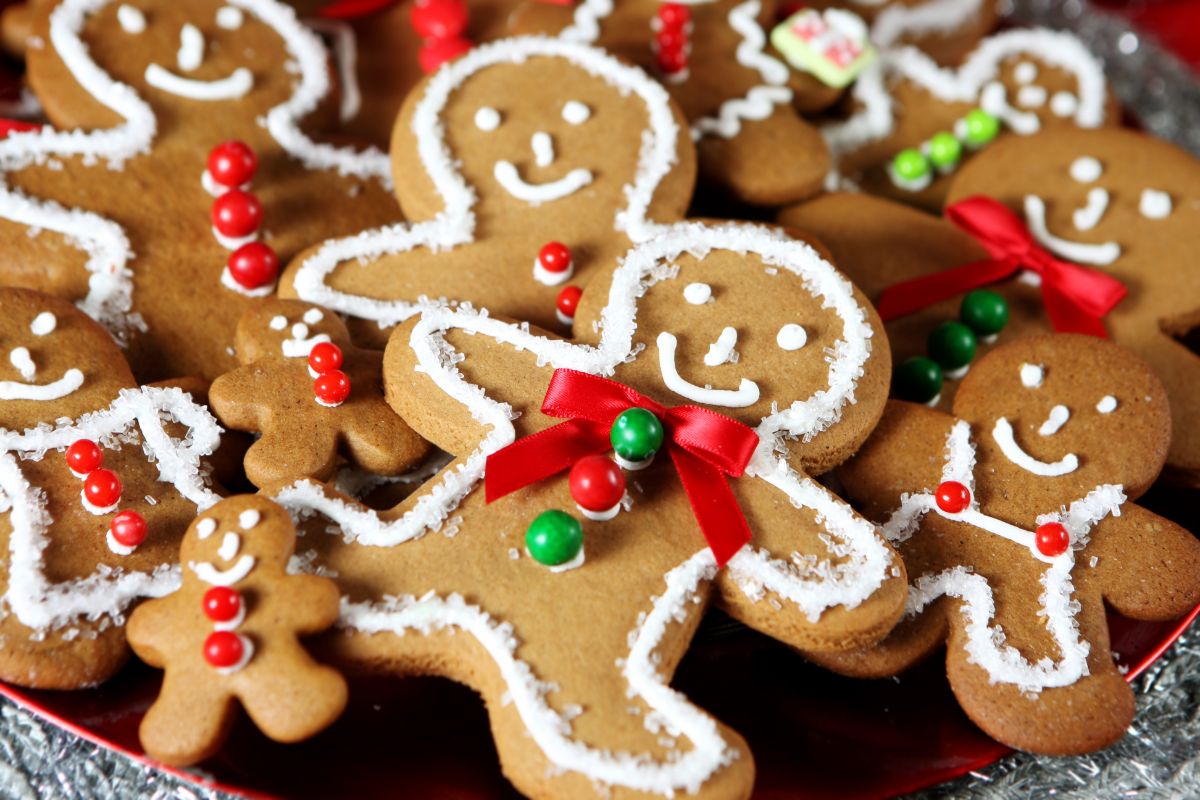 Playdough is one of those activities that parents and children can engage in together and feel equal joy and satisfaction. 
Not only this, but it's also a great form of sensory play, that can help to develop your child's cognitive skills, as well as build on their fine and gross motor skills. 
We can think of no better play dough (see also "How To Make Sandy Play Dough") recipe for the upcoming holiday seasons than gingerbread. This is truly one of the most delicious smelling and fragrant recipes we've ever made. 
If you want the delicious smell of gingerbread to surround your kitchen, simply keep reading, as we provide the recipe below. 
The Ingredients
In order to make your gingerbread playdough, there are a few specific ingredients you'll require.
Some of these you may already have in your kitchen, from when you've made playdough recipes in the past. Below we provide the amounts you'll need, as well as some helpful tips. 
1 Cup Of Flour 
You don't need anything fancy here, just some regular old white wheat flour will do the job nicely. 
2 Tsp Cream Of Tartar
Cream of tartar is one of the most integral ingredients when it comes to making your gingerbread playdough. The reason why it's so important is because without it, your playdough will feel super hard and won't be enjoyable to play with. 
In addition to this, adding a couple teaspoons of cream of tartar will also help it to last longer in general. Meaning that you can play with your dough over and over again. 
1 Tbsp Cinnamon & 1 Tbsp Ginger 
You'll need these ingredients not only to make your playdough smell delicious, but also to give it color.
That's right, you don't need any messy food coloring for this recipe, just some ginger and cinnamon, that provide your play dough with all the color it needs. 
1 Cup Of Water 
You'll require this ingredient in order to make your play dough mouldable. 
¼ Tsp Vanilla (Optional) 
You don't absolutely need this ingredient, but it helps to make your dough smell sweet and delicious. 
1 Tbsp Vegetable Oil 
We recommend using vegetable oil, purely because it's cheap, and it doesn't have any strong scents that might affect the smell of your delicious dough. 
½ Cup Salt 
This helps to give your play dough its classic texture. 
Method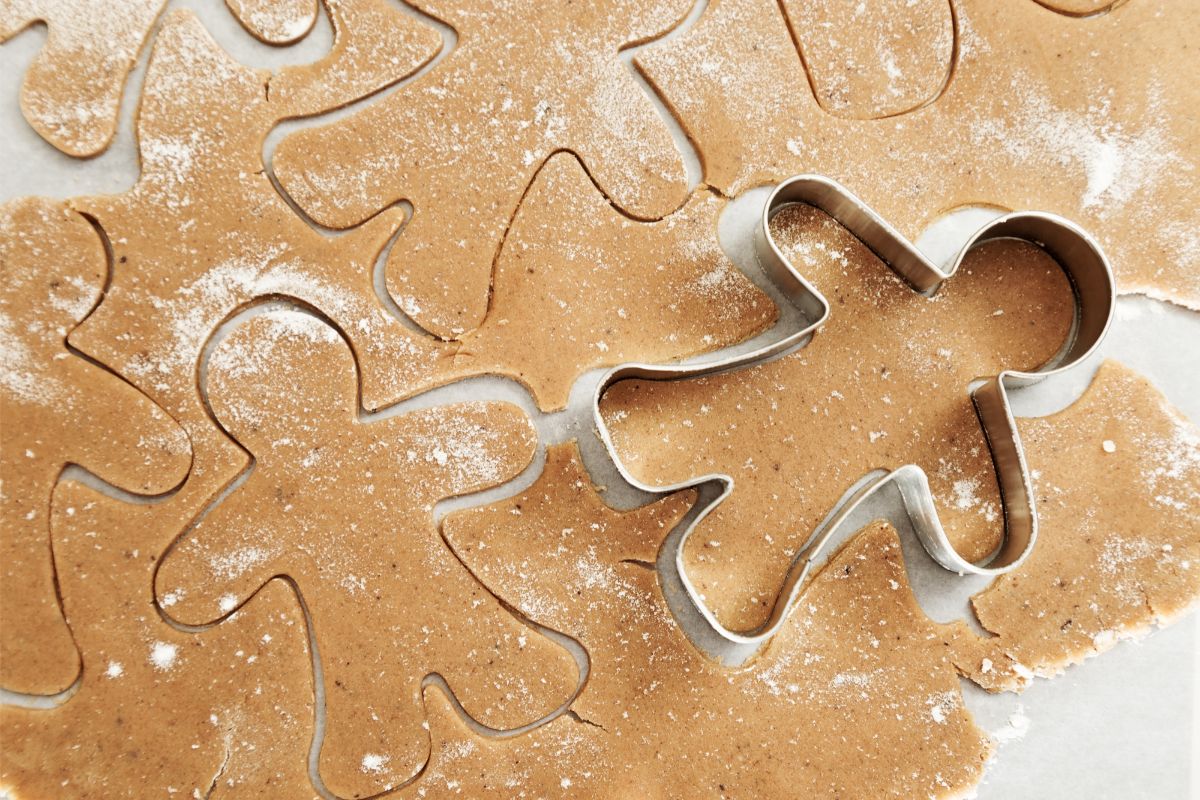 Step 1 
In order to make your gingerbread dough, all you have to do is mix together your salt, flour, and cream of tartar. Make sure that they're thoroughly mixed. 
After you've done this, you can go ahead and add in your cinnamon and ginger. Combine thoroughly in a whisking motion. 
Step 2 
In a pan, add the vanilla, oil and water. Your pan shouldn't be boiling when you do this, but instead, on a medium heat. Heating up your pan too much can severely affect the consistency of the dough. 
Step 3
After you've done this, you can go ahead and add the mixed ingredients to the pot. Make sure that you do this slowly, and don't just throw everything in at once.
You'll want to stir it in at first, but gradually do this less the longer the ingredients are in the pan. 
Stirring might affect the consistency of your dough, so leave it to rest at intervals. Test the consistency by poking it with your wooden spoon, and if you're satisfied with it, you can remove the dough from the pan. 
Step 4
Now we get to the fun part – kneading your dough. You can do this with your hands, for around 15 minutes, until it feels completely soft. 
After you've done this, your dough is ready to play with!
Some Ideas For Your Gingerbread Dough 
If you want to get creative with your dough, and don't simply want to just play with it, you can get creative. One of the fun things you can do with your dough is to actually make gingerbread men out of it. 
To do this, all you'll need is a gingerbread man cookie cutter, then roll out your play dough, and press it in. With lots of individual gingerbread men, you can get creative with them. 
In order to decorate your gingerbread men, simply bake them in the oven until they're solid, then let your imagination run wild. 
Before putting them in the oven, you can even make little indentations where you want the mouth and eyes to go. After you've done this, you can add on googly eyes, or little fun outfits made from material. 
How To Store Your Gingerbread Play Dough 
If this is your first time making play dough, you're probably wondering about how long it lasts. After you've made your dough, you should make sure that you store it in a ziplock bag, or an airtight container. 
After you've done this, you can expect your play dough to last somewhere between 2 to 3 months. 
You can always tell whether or not your dough has begun to go bad, as it will start to develop a fungus that shows up in different colors.
This isn't likely to be toxic, but nonetheless, you should show it out as soon as it shows signs of getting old. 
Final Thoughts 
Making gingerbread play dough couldn't be more fun than with this recipe. This delicious smelling play dough is fun to make, and allows you and your children to get creative with decorating them.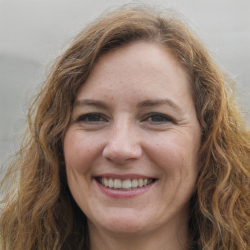 Latest posts by Adrianna Dune
(see all)