One of the main signs of the holidays coming around is the scent of pumpkin spice in the air.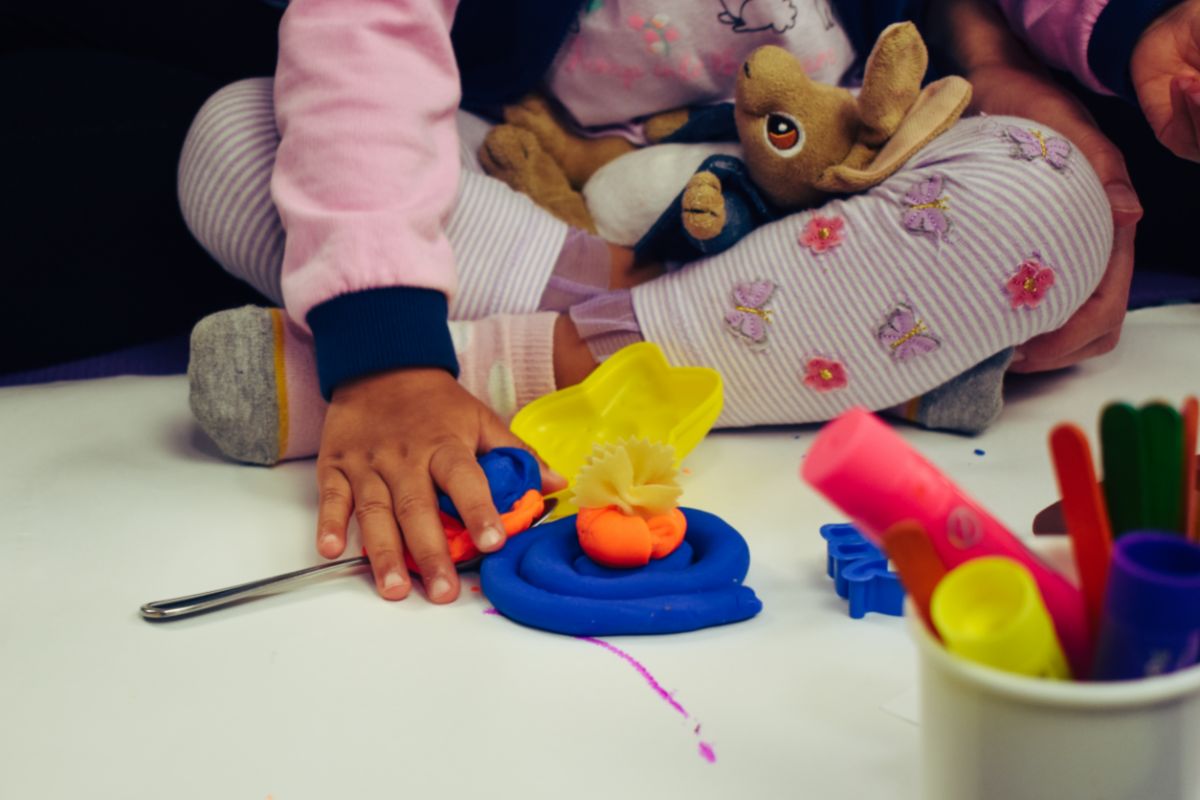 If you're looking for an activity to keep your kids entertained during Thanksgiving, you need to try making this pumpkin pie play dough. 
This is a no-cook recipe that is incredibly easy to put together. The best part is that you can use it immediately after you make it! 
You can even get your kids involved in the process, just ensure that an adult handles the hot water stage. 
You'll find out how to make this pumpkin pie playdough in this post, including some examples of activities your children can do with the playdough later. 
Why Are Playdough Activities Good For Kids?
Playdough is a great activity for young children. Whether your child makes shapes out of the dough or rolls it into a snake, they will be exercising their creative muscles. 
The pulling and squeezing movements are also great for developing your child's motor skills and hand muscles. 
If your child has additional toys and tools to use alongside the playdough, they will be able to fully make use of their imagination. 
Here are some things you can give your child as they engage in playdough activities. 
Homemade or store-bought playdough
Tools for shaping, cutting, or creating patterns. Plastic knives, ice cream sticks, cookie cutters, and rolling pins are great examples.
Items for creative gameplay. Toy cars, plastic animals, and natural objects, like seashells and twigs all work well. 
Pumpkin Pie Playdough Recipe
You may be able to find playdough at a craft store, but using a homemade recipe ensures you know exactly what ingredients are inside it. These recipes generally have a longer lifespan compared to store-bought varieties too! 
Playdough is amazing for young kids to play with as you can do so many things with it. Your child will love rolling it, cutting shapes, and making playdough figures out of it, as well as enjoying the pleasant pumpkin pie smell! 
You Will Need
Flour: one cup
Oil: one tablespoon
Cream of tartar: two tablespoons
Pumpkin pie spice: one teaspoon
Boiling water: one cup
Salt: half a cup
Food coloring: orange, red, or yellow
Method
You can have your kids help you with this recipe, but always make sure that an adult manages the hot water.
Mix the flour, cream of tartar, salt, and pumpkin pie spice in a bowl. 
Heat the water on the stove or with a tea kettle.
Mix the orange food coloring and oils into the boiling water. If orange food coloring isn't available, you can mix yellow and red to make orange. 
Mix the oily solution and the dry ingredients together, ensuring it's well combined. The dough should start forming at this stage.
Transfer the dough from the bowl onto a sheet of parchment paper or a cutting board. Keep kneading the dough until it stops being sticky. If the dough remains wet, try adding a teaspoon of flour to the mixture.
Your dough should now be ready! Remember to store it in an airtight container if you aren't using it. 
Is The Playdough Edible?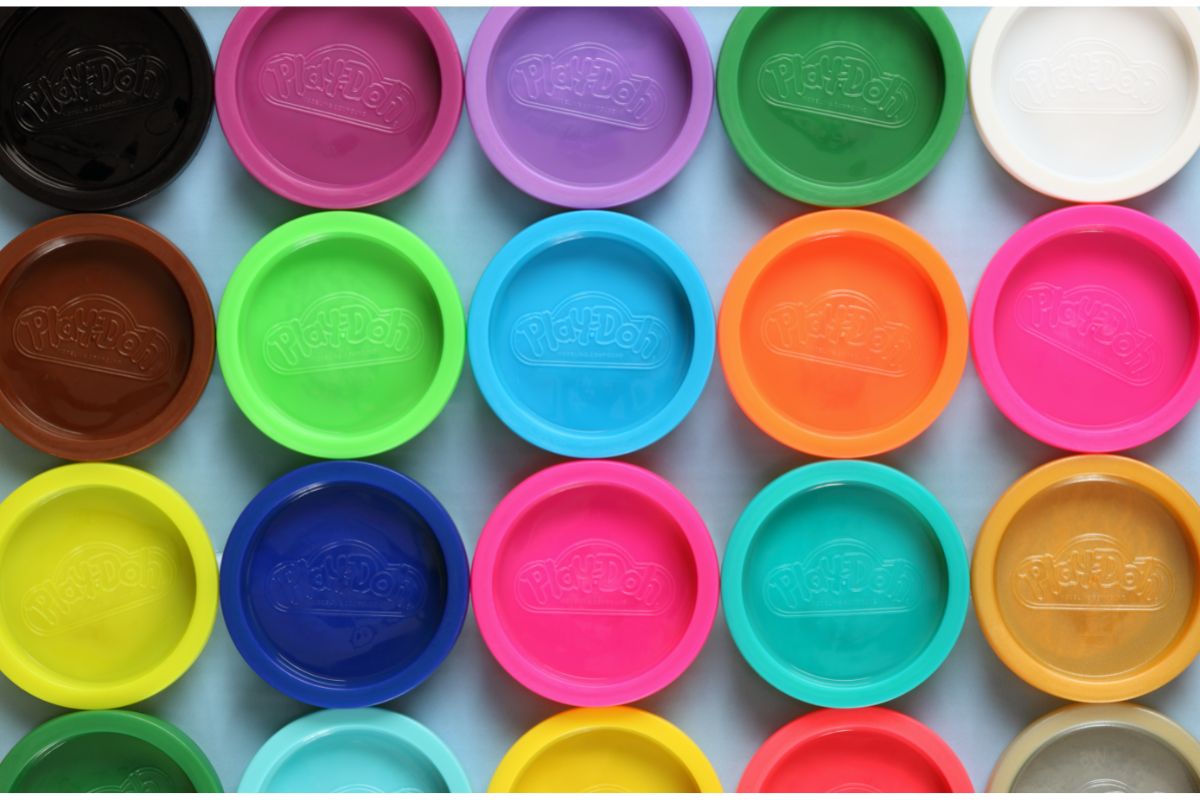 All of the ingredients used in this recipe are safe, but raw flour does carry a risk of salmonella. Make sure you deter your child from eating the play dough (see also "How To Make Sandy Play Dough"), but overall, the recipe is safe for little hands. 
Is Cream Of Tartar Necessary?
You can make playdough without using cream of tartar, but we would advise against it. Cream of tartar helps give the play dough a good consistency and performs as a preservative to increase its lifespan. 
If necessary, you may be able to substitute the cream of tartar with vinegar or lemon juice. However, you'll need to reduce the amount of water or add more flour to the recipe, as the additional liquid can make the dough too sticky. 
Ways Of Playing With Playdough
Children can engage with playdough in lots of environments, but it's best to sit them down at a table. This will give them a solid work surface and prevent things from becoming messy. 
It's also a good idea to lay down a plastic mat, as this will keep your work area tidy. 
Here are some things you can do to help your child engage with the activity.
Show them how to flatten, stretch, and roll the dough.
Communicate with them about what they are making and how the dough feels in their hands. 
Here are some playdough activity ideas that can help them exercise their creative muscles. 
If you're making playdough at home, have your child engage with the process. Allow them to measure, mix, and pour the ingredients. They will feel proud and excited that they're creating a toy of their own. 
Give your child some items to create patterns in the dough. For instance, your child may use a fork to press lines in the dough. They can also make tracks with toy car wheels, or press sticks into the dough.
Promote creative play with pretend baking items, like muffin trays. For instance, you could pretend to make a playdough cake with your child, or host a pretend tea party. 
Give your child some plastic animals to encourage creativity. Your child could lay ducks out next to a playdough lake, or roll some lines out of the dough to make grass for a cow.
Work with your child to make figures out of the dough. Your child could make several figures to resemble your family, or they could bend them into various shapes and poses. 
This isn't an exhaustive list, but no matter what you do, make sure that you follow your child's lead, allowing them to use the dough in ways that they prefer. 
Final Thoughts
We hope you like making this pumpkin pie playdough recipe with your child. 
Remember that while the ingredients are edible, you should deter your child from tasting playdough at all costs. Raw flour carries a risk of salmonella, while salt can be dangerous for underdeveloped kidneys. 
Try some of the playdough activities outlined above, or see what your child comes up with while they play with it!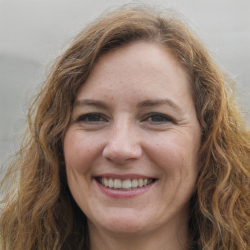 Latest posts by Adrianna Dune
(see all)