Making a quilt is a fantastic thing to do if you want to make a comforting gift for a friend or loved one. Making a quilt can be incredibly rewarding, and it's always worth it when you see the look on your loved one's face when you give it to them.
But a quilt is never really finished until you have added the label!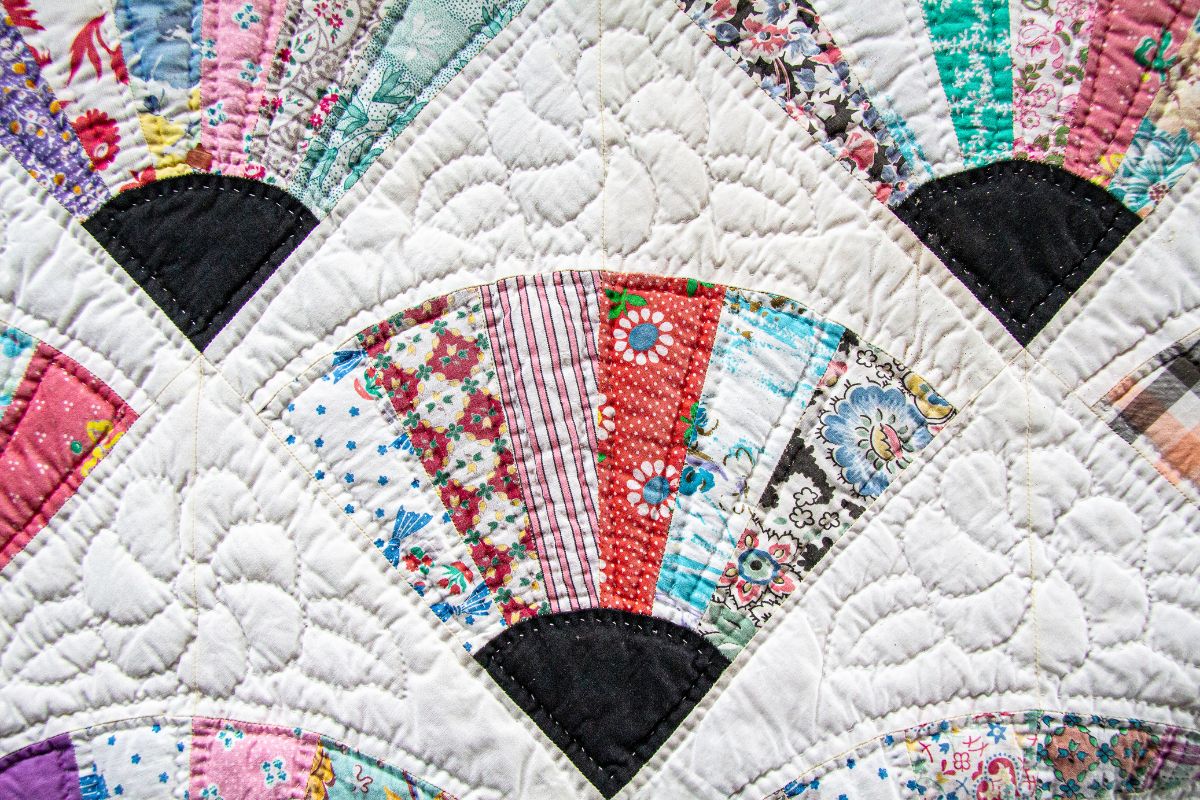 The beauty of adding labels to your quilts means that you will leave your mark on the quilt, and if it's still around and kicking in 50 years, someone else is going to be able to read it!
It makes the whole process of passing down quilts a bit more personal and special.
Trying to work out the best wording for these quilts can be a bit of a challenge though. You want something personal that the recipient is going to cherish, but you also don't want to be boring.
Well, fear not! We have put together a load of different quilt-label wording ideas and phrases that will give you all the inspiration you need!

40+ Quilt Label Wording Ideas For Gifted Quilts
Whether you are gifting to a friend or loved one, or you have made a quilt for a newborn baby, there are plenty of wording ideas out there that are perfect for every occasion! 
We have broken the label ideas up into different categories so you can find the appropriate label for the quilt you are planning on gifting. Take a look at the ideas we have provided and see which ones resonate the most with you! 
Labels For Friends
If you have a good group of friends, then they are going to absolutely love being gifted a homemade quilt! This is a great present to give, especially if you want to show your friends how much they mean to you. 
Finding the right words to show your friends how much you love them can be a challenge, but there are plenty of wording arrangements for you to choose from!
Check the options below to find the perfect quilt label wording ideas for quilts you plan on gifting to your friends! 
"A good friend is like a warm quilt wrapped around the heart"
"Our friendship is a tapestry/ Woven through the years/ With threads of joy and laughter/ Happiness and tears"
"Friendship, like a well-made quilt, stands the test of time"
"You're one of a kind and so is this quilt. Made especially for you by [makers name]
"Winter, spring, summer, or fall, all you have to do is call, and I'll be there. You've got a friend – Carole King"
"A good friend is like a four-leaf clover – hard to find and lucky to have. – Irish Proverb"
"No matter where we go, no matter what we do, you will always have me and I will always have you."
"Made with love and little pieces of my heart. Pieced with love by [maker's name]."
"Friends are like quilts; they never lose their warmth"
"Our friendship is sewn with love and measured by kindness"
"A sweet friendship refreshes the soul." Proverbs 27:9
"Side by side or miles apart, friends will always be connected by the heart."
"It takes a long time to grow old friends."
Labels For Loved Ones/Family
Whether you are making the quilt for your husband or wife, boyfriend or girlfriend, or any family member, a handmade quilt will always go down well with your loved ones.
They can be passed on through the generations and a piece of you will always be with your family long after you are gone! 
Putting into words what your family means to you can be difficult sometimes, but the perfect quilt wording can sum up your feelings perfectly!

Check the list below to find the perfect quilt label wording ideas for labels for your loved ones/family! 
"In all the world, there is no heart for me like yours. In all the world there is no love for you like mine. – Maya Angelou"
"Thank you for our beautiful life together. There is no one I would rather spend it with."
"There is no more lovely, friendly, and charming relationship, communion, or company than a good marriage." Martin Luther"
"Your marriage will have good days and bad. Always remember the whole quilt is much more important than any single square. – adapted from a quote by Rohinton Mistry"
"It does not matter where you go in life, what you do, or how much you have…it's who you have beside you that counts!"
"I love you more today than yesterday but not half as much as tomorrow."
"Our life is a patchwork of beautiful moments. May this quilt show you how much I cherish each moment with you."
"May you have warmth and comfort always. Quilted with love for my [friend, grandchild, spouse, etc]."
"I made you this because I love you!"
"Made with love and little pieces of my heart. Pieced with love by [maker name]."
"One who sleeps under a quilt is comforted by love."
"A quilt to warm your body and comfort your soul."
"Anytime you need a hug, wrap this quilt around you and feel my love."
Labels For Babies
When a new life comes into the world, it's natural for everyone involved in the baby's life to fall head over heels in love with them!
If a baby has come into your life via your children, your friends, or any other loved ones, a quilt is a perfect present to gift them. 
While they might be a bit small for quilts at first, they will definitely grow into them! There's something extra special about a quilt that has grown up with a child, especially when they keep that quilt for the rest of their lives. 
Check out this list of quilt wordings for babies below and see which ones resonate with you the most! 
"May you have warmth and comfort always. Quilting with love for my [niece, nephew, etc]."
"Welcome to the world [recipient's name]. Born [date] at [time]. [weight]. [length]. Made and given with love by [maker's relationship to child and name]."
"For Baby [Insert name], Let the Adventure Begin! [Insert date of birth]."
"May the sun bring you new energy by day; May the moon softly restore you by night; May the rain wash away your worries; May the breeze blow new strength into your being; May you walk gently through the world and know its beauty all the days of your life. – Apache Blessing"
"For my new [granddaughter, grandson, niece, etc], all my love today and every day."
"Ten little fingers/ Ten little toes/ The sweetest of smiles/ And a cute little nose/ All these add up/ To a wonderful thing–/ A baby–/ The greatest gift/ Life can bring."
"First we had each other/ Then we had you / Now we have everything."
"Five little angels around your bed/ One to the foot and one to the head./ One to sing and one to pray,/ And one to take your troubles away."
"Blessed are the children, for they shall inherit the quilts"
"A package of joy, a bundle of bliss/ This quilt for baby was sealed with a kiss"
"With a butterfly kiss/And a ladybug hug…/Sleep tight little one/Like a bug in a rug."
"Miracles do happen. And one of them is you."
"How wonderful life is now you are in the world! – Elton John"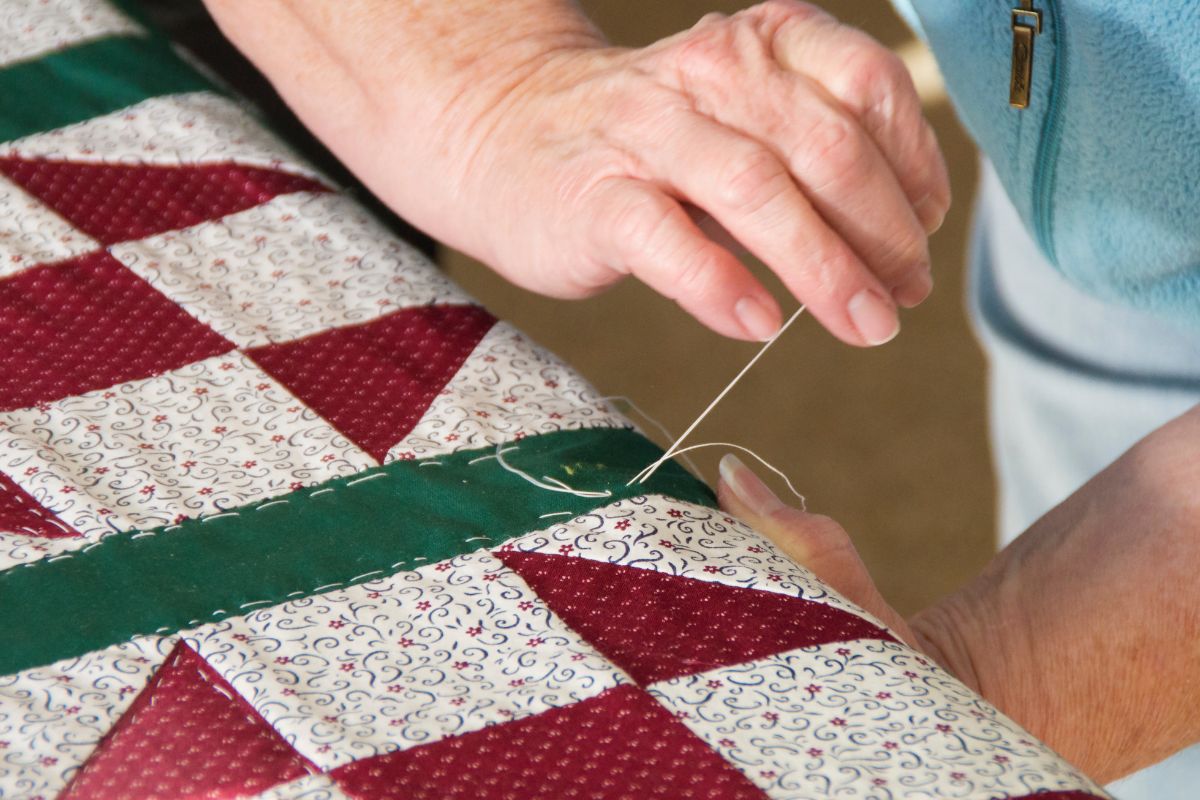 Funny Label Ideas 
You don't always have to be serious when it comes to finding the perfect quilt wording, sometimes it's far more effective to add a bit of humor to your wording!
Funny labels will always go down really well with whoever you are gifting the quilt to, especially if you understand their humor well and they understand yours. 
Whether it's puns or just funny, silly sentences, there are plenty of funny label ideas for you to work with. Check out this list of funny label ideas to get some inspiration! 
"If you call this quilt a blanket, I'm taking it back."
"It started out as a harmless hobby… I had no idea it would come to this"
"When life gives you scraps, make a quilt."
"Sew on and sew forth!"
"This took way longer than I expected, so you'd better pretend to love it."
"Happiness is handmade"
"I am not easily distracted…Hey, Look, Fabric!"
"Our lives are like quilts – bits and pieces, joy and sorrow, stitched with love."
"Blessed are the piecemakers."
"Ask not what your fabric can do for you, but what you can do for your fabric."
"To quilt is human, to finish divine"
"Friendships are sewn…one stitch at a time"
"Quilting is happiness, lack of it is sadness"
Labels For Graduation
Graduating from high school and university are always really important, and showing your loved one how proud you are of them for it really goes a long way!

A quilt can say a thousand words, and if your loved one is going off to college, they can take the quilt with them so they will always have a piece of home to hold on to. 
Check out these graduation quilt labels to find some inspiration for your own quilt! 
"To my child, even when I'm not close by, I want you to know I love you. Wrap yourself up in this and consider it a big hug! Love, [mom, dad, grandpa, grandma, etc]."
"To wrap yourself in love and comfort as you take on your new adventure."
"For when you need a hug from [mom, dad, etc]."
"Go into the world and do well. But more importantly, go into the world and do good. – Minor Myers Jr."
"This quilt is a hug from me to you. You will never be too old or too smart for my hugs! Well done today and all my love every day [insert maker's name]."
"When life gets tough, remember what you accomplished today and know you can do whatever you set your mind to."
"Each patch of this quilt represents a lesson learned in your journey of life. Look how far you have come. May you never stop learning!"
"The future belongs to those who believe in the beauty of their dreams. – Eleanor Roosevelt"
"You did it! I am so proud of you and I can't wait to see what you do next!"
You get in life what you have the courage to ask for. – Oprah Winfrey"
"To snuggle and think of home."
Conclusion
As you can see, there are plenty of quilt label ideas out there for you to choose from.
A homemade quilt is always a perfect gift to give to people you care about, and when you include some heartfelt words, it just makes the gift even better! 
Try out some of these label ideas for yourself!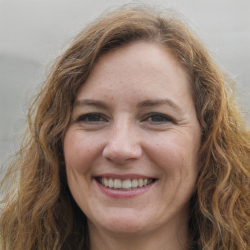 Latest posts by Adrianna Dune
(see all)