Thanksgiving is a time for expressing thanks and gathering together with your family. It is a time of togetherness and feasting with all the people that you love.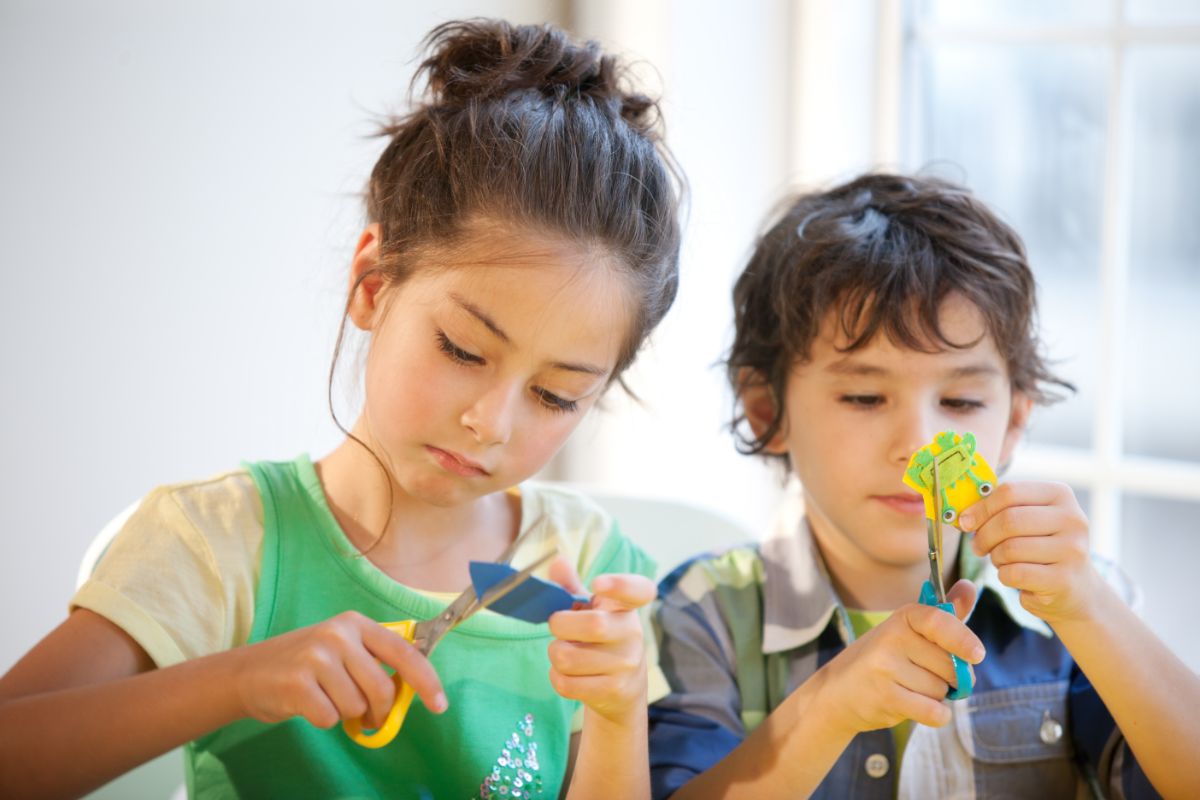 However, if you are hosting, the cost of Thanksgiving can make your budget very tight which can make decorating more difficult. 
Thankfully, there is also a lot of time spent waiting for the food to be ready, especially for younger members of the family which means that there is a lot of time for holiday crafts.
In this article, we will look at 10 awesome crafts ideas that you should try for Thanksgiving.
This can be a really fun crafting activity that can help you bond with the younger members of your family such as cousins or nieces and nephews.
You may remember making these hand joke tellers or fortune tellers in grade school and this can be a great way to share them with your family members through crafts. 
All you need for this craft is to print out the joke teller template and teach your family members how to fold the paper to make the joke teller.
If you are feeling adventurous or nostalgic, you can make your own Thanksgiving joke or fortune teller from scratch with your family and friends.  
If you want a craft that takes a bit more time and is a little bit messier to satisfy your crafting craving, this papier mache pumpkin craft is going to be right up your alley.
What's more, this craft idea can be prepared in advance of your Thanksgiving get-together and finished off with your loved ones.  This can also turn into a competition among the cousins or everyone to win the best pumpkin. 
To prepare this craft, all you need are some balloons, string, newspaper, and PVA glue.
To prepare your pumpkins for decorating, you need to inflate the balloons and tightly tie some string around them to create the appearance of a pumpkin.
Apply the papier mache to the balloon and let it set.  You can decorate the pumpkins with paint, tissue paper, glitter, and markers. 
If you want to flex your crafting skills to create decorations for your Thanksgiving dinner table, this could be the perfect craft for you (see also "Thanksgiving Popcorn Turkey: Crafting Guide").
This craft creates beautiful and unique tea light holders or Thanksgiving favors that you can give to your friends and family. 
All you will need for this craft is some mason jars of varying sizes, fallen leaves, tissue paper, PVA glue, and a lot of patience. 
With this craft, you will need to place your collected leaves one by one onto the outside of your mason jar.
As you apply each leaf to the jar, you should place a single layer of white tissue paper over the leaf and apply the glue like with papier mache.
This step will need to be repeated for each leaf which can be time-consuming. However, the result is stunning. 
If you want to create a delicious and fun Thanksgiving craft that the whole family can enjoy, these Ferrero Rocher turkey treats could be just what you are looking for.
This is a super easy craft that can be done by family members of any age.  All you need for this craft is enough Ferrero Rocher for at least one each, some gold pipe cleaners, red pipe cleaners, googly eyes, and hot glue. 
All you have to do for this craft is fold the brown cup of the Ferrero Rocher backward to create the turkey's tail. Then cut a small length of gold pipe cleaner and spiral it to make the turkey's neck and head.
Glue a smaller length of red pipe cleaner to the side of the turkey's face and add a googly eye.  Glue the head and neck to the front of the Ferrero Rocher to create a turkey. 
If you are a great lover of crafts and are handy with crochet needles, this could be the perfect addition to your Thanksgiving preparations (see also "How To Crochet A Heart (US And UK Terms)").  These adorable crochet pumpkin favors are sure to steal the show on your Thanksgiving dinner table.  
For this craft, you will need to know how to crochet and you will need some orange and black crochet wool.  Following the pattern, you can make these cute little pumpkin pots that can be filled with treats for your family and friends. 
This is a super fun Thanksgiving craft that kids and grown-ups alike will love.  Best of all, at the end of the craft, you get an awesome turkey ring to wear for the rest of the day. 
For this craft, you will need some colorful pipe cleaners, brown pom poms, googly eyes, orange and red felt, and hot glue.  
To make these rings, you will need to attach the eyes to your pom pom to create the turkey's body and head.  To the front of the turkey pompom, you should attach some orange felt and red felt pieces to create the beak and wattle. 
Finally, the pipe cleaners should be bent to create the illusion of tail feathers and attached to the back of the turkey.  Add a final pipe cleaner to the bottom of the turkey to create the ring. 
If you are going to be having a table for the children, or even the big children, at your Thanksgiving dinner, this is the ultimate craft that everyone can get involved with. 
For this craft, all you need is a large piece of thick brown paper that can cover your entire table, a black marker, and some crayons. 
Cut your brown paper so that it fits on your table (see also "How To Make A DIY Light Table") like a tablecloth.  The paper should be thick enough to withstand the spills that come with Thanksgiving dinner. 
Once your paper tablecloth is in place, you should use the black marker to add some simple line drawings of Thanksgiving-related items such as turkeys, pilgrim hats, and pumpkins. 
These can then be colored in with the crayons by the children and big children before, during, and after dinner. 
Other than being thankful, Thanksgiving is all about the food that you get to feast on before winter truly sets in.  These fun little treat bags are a great way to keep everyone as full and happy as possible all day. 
Best of all, you can fill these bags with your family and friends during the celebrations.  
For this craft, all you will need are some clear plastic gloves, different colored candy, popcorn, orange paper, googly eyes, and elastic bands. 
Make sure that the gloves do not contain any powder to reduce sweat when they are worn as this will make them unsafe for the food treats. 
Simply fill the fingers of the glove with different colored candy and fill the palm of the glove with popcorn.  Secure the bottom with an elastic band and add a googly eye and a small triangle of orange paper to create the turkey's features. 
This is a fun, messy craft that the younger members of your family are sure to adore.  The main preparations that you need to make for this craft are to cut out the different leaf shapes that you want to paint (see also "Red Leaf, Yellow Leaf Inspired Craft Ideas"). 
This is something that you can get the kids and other family members to help with if you are short on time.  
To complete this craft, you will need a tray that can contain foam, another tray to hold the finished leaves, shaving foam, and brightly colored, washable paint. 
Simply fill one tray with expanding shaving foam and add the different colors of paint in splodges to different areas of the foam. 
Use a skewer to gently swirl the pain through the foam.  Let the kids place the leaves onto the foam to transfer the colors. If they dry in time, they can make great decor for the table.
Finally, this craft for beaded pipe cleaner corn can create beautiful decorations that can be displayed throughout the holiday season. 
All you need for this craft is a range of colored beads and pipe cleaners.  You can use any colors for this craft, but neutral, earthy tones create a stunning fall aesthetic.  
All you need to do for this craft is thread the beads onto the pipe cleaners to create the appearance of kernels on the cob.  All of the pipe cleaners will twist together at the top to create the shape of the cob and secure the beads. 
Final Thoughts
There are so many different ways in which you can make Thanksgiving the most crafty holiday of them all.  These ten ideas for awesome crafts (see also "Duck! Rabbit! Inspired Craft Ideas") are sure to keep you and your family entertained and busy throughout the holiday season.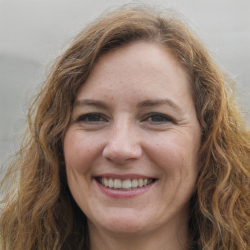 Latest posts by Adrianna Dune
(see all)